WINES I.G.T.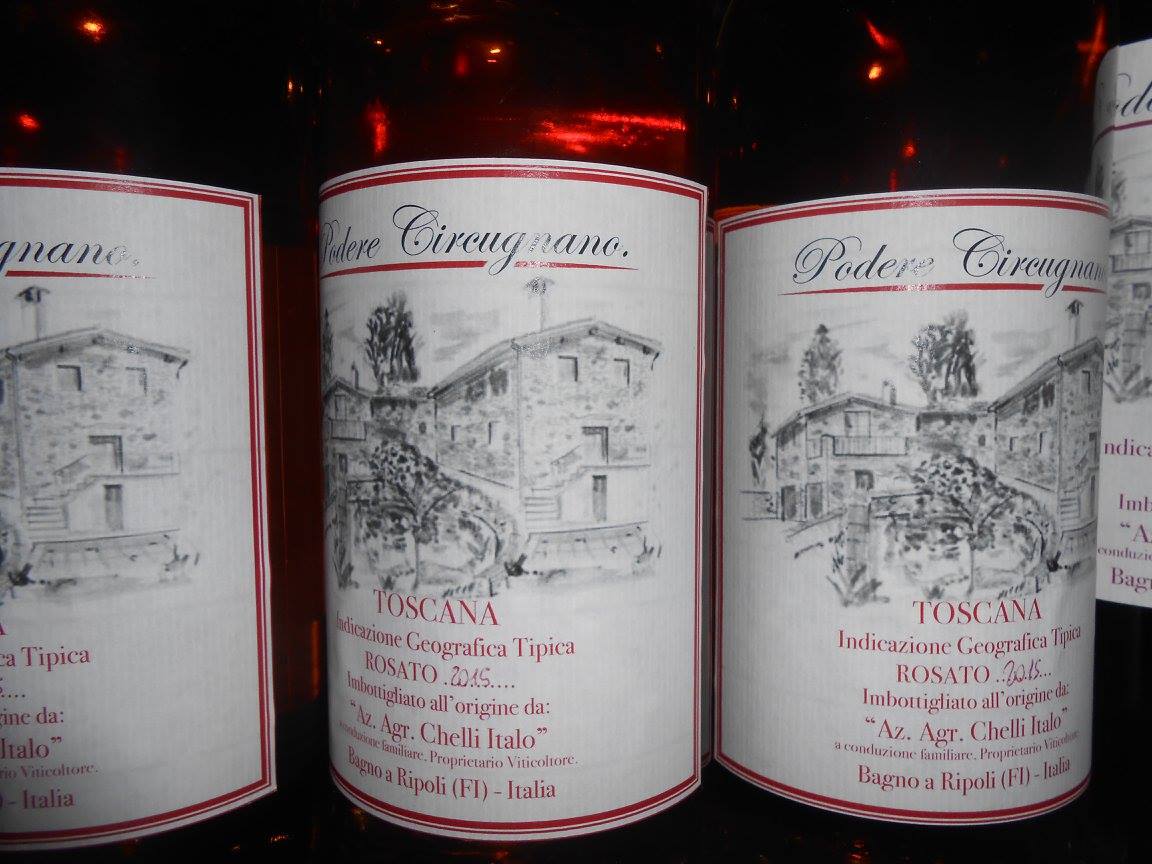 Circugnano is a small family-owned farm, today the son Silvano keeps this tradition intact, started two generations earlier.

Among the cultivated varieties Sangiovese stands out above all, however, are other varieties of international varieties such as Merlot and other varieties such as Canaiolo, Malvasia and Trebbiano.

WE PRODUCE I.G.T Toscano Rosso wine and in small percentage I.G.T Toscano Bianco and Rosato, with particular care of the vines, fruit of passion and experience.
The territory of the area is characterized by a warm / humid climate and the typical medium-textured soil, with a significant presence of skeleton, rich in clay.
Particular attention is paid to the exposure of the vines, in fact the vines are positioned on a medium slope, facing south / east, to guarantee maximum sun exposure throughout the day.

With regard to the breeding system the spurred cordon was chosen

The grapes are harvested manually and usually takes place at the end of September, beginning of October, depending on the climatic years.
At the time of harvest, the bunches are passed into a special machine called a gram that separates the stalks from the grain of the grapes.
The product thus obtained is transferred to temperature-controlled stainless steel tanks.

At this point the alcoholic fermentation begins thanks to the presence of yeasts, and takes place in the traditional way. two / three daily "replacements" ensure an extreme softness of the tannins and a fruity bouquet.
This fermentation lasts from 10 to 12 days.
Subsequently, the racking is carried out, ie the separation of the liquid part from the skins that until now had contributed to the alcoholic fermentation.

The skins are not, however, wasted but rather reused in a distillation process for the production of grappa.

The wine, deprived of the skins, remains in steel tanks for another 20/30 days, where the second fermentation takes place, the so-called "malolactic fermentation".
.
After refining, the wine is partly bottled.

Our wines are not filtered to maintain their original structure,

Alcohol content of 13% vol.

Our wine is sold loose, packaged with a 3-liter bag in box. , 5 lt., 10 lt. and bottled.

The direct sale takes place in the company (from Monday to Sunday 9/19 hours).