The Vineyards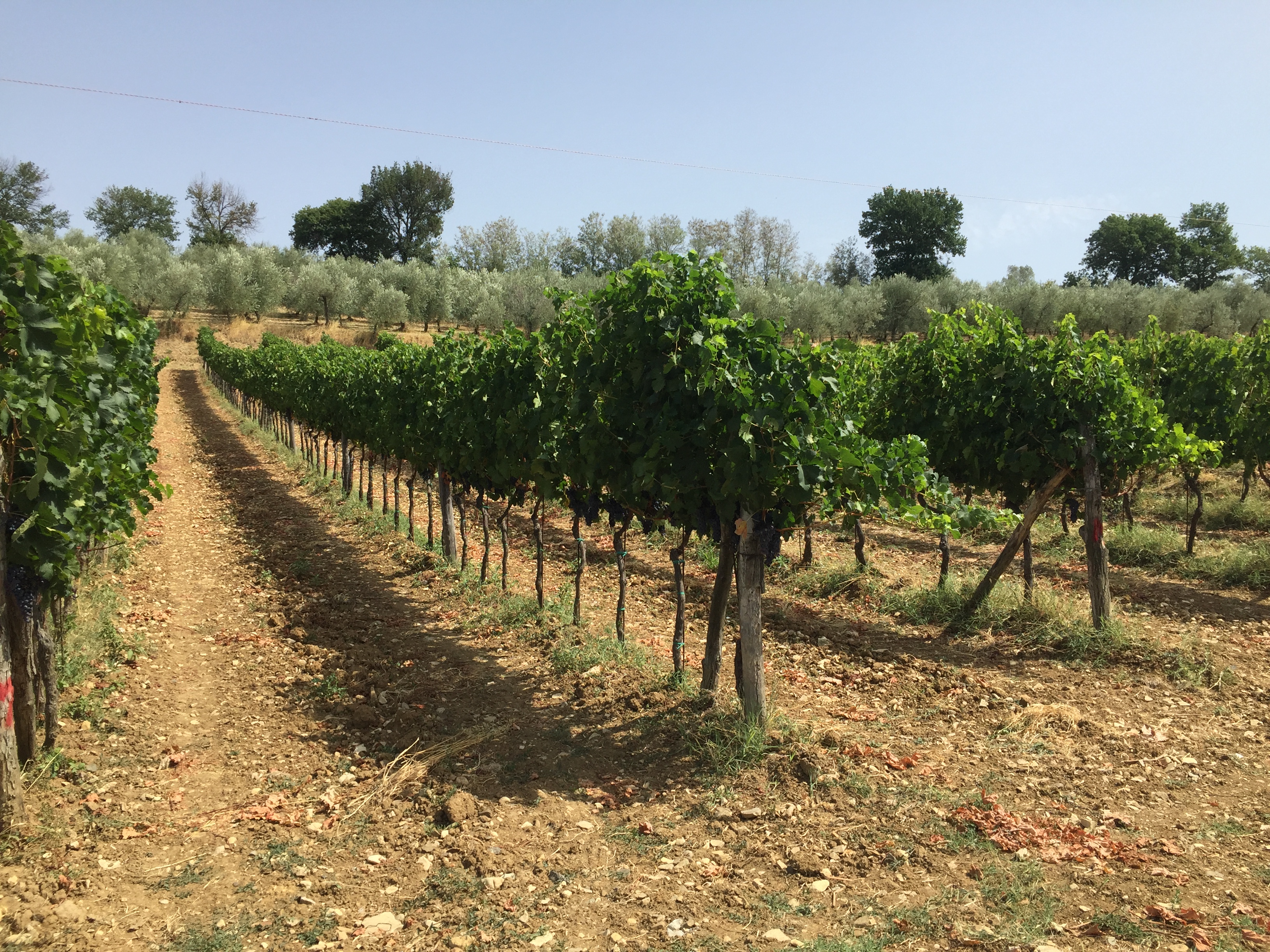 Among the cultivated varieties Sangiovese stands out above all, however, are other varieties of international varieties such as Merlot and other varieties such as Canaiolo, Malvasia and Trebbiano.

The territory of the area is characterized by a warm / humid climate and the typical medium-textured soil, with a significant presence of skeleton, rich in clay.
Particular attention is paid to the exposure of the vines, in fact the vines are positioned on a medium slope, facing south / east, to ensure maximum sun exposure throughout the day

The grapes are harvested manually and usually takes place at the end of September, beginning of October, depending on the climatic years. At the time of harvest, the bunches are passed into a special machine called a gram that separates the stalks from the grain of the grapes. The product thus obtained is transferred to temperature-controlled stainless steel tanks.

With regard to the breeding system the spurred cordon was chosen.